Multimedia
We offered a great service of multimedia design for your business development. We listened to the customers' ideas and taste and made it exclusively to meet the high expectations of our valued customers. We also provides design for video, audio, CD-ROM, DVD or any other media products as well as to develop concepts, fonts, graphics in various format with affordable prices. These are some of our multimedia designs: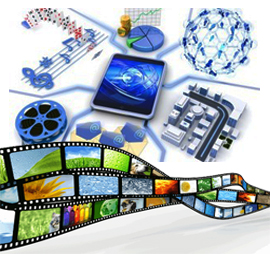 2D Flash Animation
Digital Advertising
Montage / Promo
Vedio Introduction
Instructional Design
Multimedia search support system
Newsletter
Illustration
CD ROM Publishing
Why it's worth to choose Gradiox|Technologies?

Safety

Stability

Technical support

Complete solutions